How Long Does It Take to Straighten My Teeth?
Posted by RED PINE DENTAL on Mar 4 2022, 12:46 PM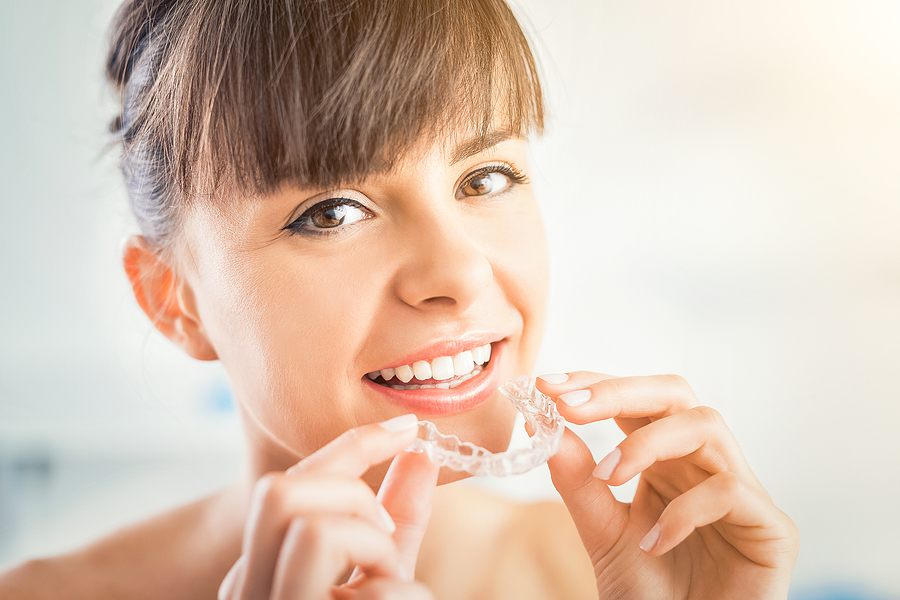 Misaligned teeth are a fairly common problem that affects oral health. It can cause excessive wear and tear of your teeth and gum damage. Moreover, misaligned teeth can make jaw movement difficult. The best option if you have misaligned teeth is to get them straightened.
Dr. David M. Jackson, D.D.S, and Dr.  Pedro E. Ruiz, D.M.D, at Red Pine Dental in Salt Lake City, Utah, offer the most advanced teeth straightening solutions. Keep reading to learn more about them and how long it takes to straighten your teeth. 
Metal and Ceramic Braces
Metal braces are the most conventional method used for teeth straightening. Braces consist of metal brackets attached to an archwire that apply pressure to the teeth and move them. This helps the teeth gradually shift into their appropriate positions. 
It can take six months to two years to straighten your teeth with metal braces, depending on the complexity of your alignment issues.
Ceramic braces are similar to metal braces. However, they are less visible. Treatment time is the same as for metal braces.
Lingual Braces
Lingual braces are similar to metal braces. They are also made from brackets and archwires and placed on the teeth. However, lingual braces are placed on the inside of the teeth to make them less visible. 
It can take six months to two years to straighten your teeth with lingual braces.
Invisalign
This popular teeth straightening treatment uses custom-made, removable aligners made from clear plastic to move the teeth. The aligners have to be changed twice a month until the teeth are completely straightened. 
Treatment time varies from person to person depending on the severity of the misalignment. It usually takes between six and twelve months to straighten your teeth with Invisalign.
AcceleDent 
AcceleDent is an FDA-approved device that uses soft pulse technology to apply moderate and steady pressure to the teeth. AcceleDent is an adjuvant solution used along with other teeth-straightening methods like Invisalign or braces. It reduces treatment time by almost 50% if used for 20 minutes each day. 


If you think your teeth need alignment, schedule an appointment at Red Pine Dental by calling (801) 966-3166 or by visiting our office located at 3550 S 5600 W #3, Salt Lake City, UT, Salt Lake City, UT 84120.