Dental Cleaning: Importance and Frequency
Posted by RED PINE DENTAL on Sep 15 2021, 09:41 AM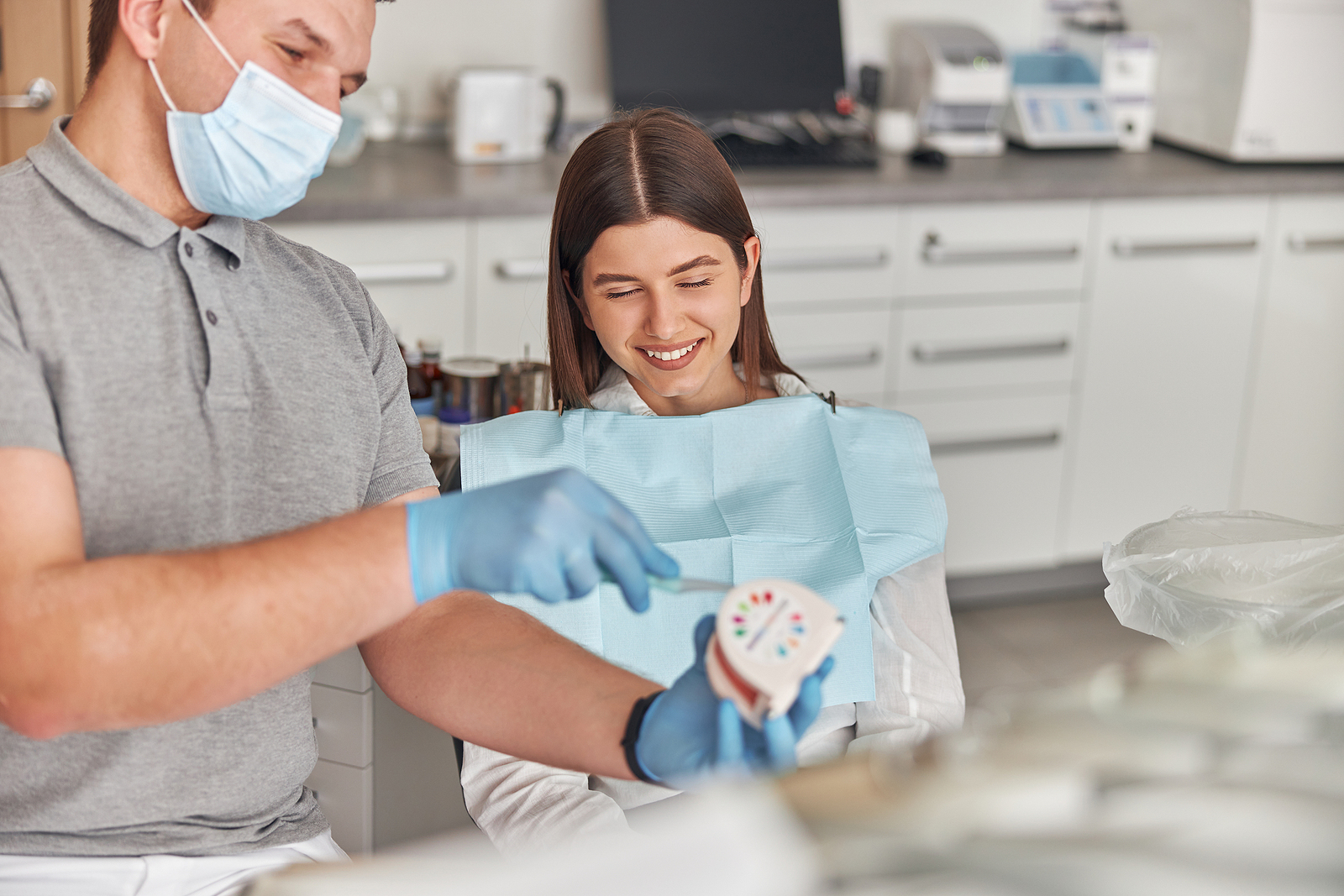 Dental cleaning is an efficient way to maintain your teeth in a healthy state. Regular cleanings will also help support your overall dental health. It should be availed as part of your routine exams that are undertaken twice a year. Though you may feel your teeth are spotless, a dental professional must perform a comprehensive exam to be sure because the initial stages of gum disease are most often hard to notice.
What Is the Importance of Dental Cleanings?
Dental cleanings are essential as they help to make sure that your teeth and gums are in good condition. They should be an integral part of one's overall oral care routine. These cleanings help eliminate any plaque or tartar accumulation that can lead to dental problems like tooth decay. It is a known fact that there is a deep connection between your oral health and overall general health. Poor oral health can cause chronic issues like heart disease, diabetes, stroke, and many more. Teeth cleaning will also help remove the unappealing stains from their surface, giving a flawless smile that you can proudly flaunt without any inhibitions.
How Often Should Dental Cleanings Be Done?
Every patient is different and so are their dental needs. If you are more prone to having oral issues, it is crucial to consult your dental provider more frequently. Others, though, may not be facing any dental problems at all, which means they can have their cleanings less frequently.
But general dental guidelines specify that you should make an appointment for a professional dental cleaning once every six months. While this is best for most people, some will need to come in every three months, while others will need cleaning annually.
What Happens During Dental Cleanings?
We will thoroughly examine your oral health and use a mirror to assess your gums and teeth. Symptoms of gingivitis, including inflammation, bleeding, and tenderness will be observed. Gum disease is the root cause of tooth loss. Having your gums evaluated every six months can help you maintain your teeth as you get older.
The harmful and unattractive plaque and tartar buildup that can weaken your oral health are removed from the gum line.
When your teeth are flossed, we will be able to notice any tight spots that might be challenging when you do it on your own. In addition, your gums that are prone to bleeding in certain areas can be identified. 
If you want to know more about dental cleanings, visit us at Red Pine Dental, at 3550 S 5600 W #3, Salt Lake City, UT, 84120, or call us at (180) 196-63166 and schedule an appointment.